Wed, 03 Aug 2005
Debian Tettei Nyumon 3rd edition, Sarge version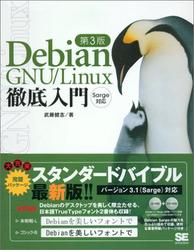 My newest book will be officially published tomorrow. Yeah!
This book has 720 pages(!) and includes 2 media. One is CD-ROM includes Debian-Installer, XFce4, original meta packages, and RYOBI Japanese commercial fonts. Another one is DVD-ROM includes GNOME, KDE, and many desktop and server packages.
I've already sent a information to Debian webmaster team :)
P.S. To: madduck, I spent 5 years to write (and await Sarge release) this! To: mako&mika, did you succeed to order my books at Kinokuniya or Amazon.jp?